KFC menu? KFC potatochips
Is it KFC menu ?
KFC runs 18000 shops in 120 countries in the world.It runs 1180 shops in Japan.Christmas has a custom to eat a turkey, but eats KFC chicken in Japan.Speaking of Christmas, I imagine KFC.I noticed that it was strange recently.Still I ate KFC chicken on Christmas of this year.You wanna know?The answer is simple,because it is very delicious.Because I heard the rumor that a new product was released on Japanese KFC menu, I went to the shop.However, it was not released.I went to the convenience store nearby while being discouraged.Then I found this.

In fact…
Is KFC menu sold at a convenience store in Japan? ? ?No~~~!!!This is the potato chip which KFC and a Japanese snack maker made jointly.I bought this and cola and returned hastily.It will be what wonderful to be able to eat potato chip of favorite KFC!I was moved and have finished eating in two minutes.It is very very delicious.
Because I wanted to convey this impression, I took video of it. ↓ ↓ ↓
Inform update information.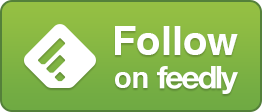 Related