Splendid dining table
World's first
It is world's first brilliant feat.Such manga may be less likely to be published in future.The manga name is 'Splendid dining table'.It is called 'Kareinaru Shokutaku' in Japan.I expected that very splendid life was described.Okay, when I read it…

Splendid,karei,Curry
I was surprised to read it.A totally splendid thing is not drawn.'Splendid dining table' is Curry story.'Splendid' is called 'Karei' in Japan.'Karei' is 'Curry'.That's a joke…I was fooled by the manga.I read it because I have begun to read with much effort.It is very interesting.

Curry manga
It is the world's first curry manga.Knowledge about curry and the curry is described in richness.Japanese likes curry very much.I recommend it if you want to know the Japanese curry culture.But, please do not let a child read it.The cause is unclear, but nude is often drawn.

Inform update information.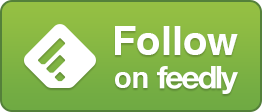 Related