Arita ware
Arita ware
Arita ware was made around Arita-cho, in Saga Prefecture.The Arita ware making is occasionally called the Imari ware.It is because Arita ware was exported from the Imari Port.The official name of ware made in Arida is Arita ware and ware that be made around Arita-cho in 1600-1800's is called 'Koimari ware' mainly.The characteristic of the Arita ware making is with beauty of the white porcelain and a colorful paint.I like Gen-emon kiln in Arita ware.The Gen-emon's blue makes me a captive.When I see it, I imagine a cloud floating relaxedly to the blue sky which cleared up.Oh, I want to go to …, Arida!So! Let's eat Japanese food with Arita ware!

Amazon.co.jp(Amazon Japan)
Inform update information.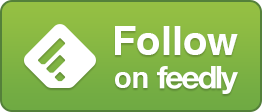 Related