Pringles rice
Pringles
The takikomi gohan is one of the Japanese foods.The takikomi gohan is rice dish cooked with other ingredients,like paella.Bamboo shoot in Spring, Eel in Summer, Mushroom in Autumn, Oyster in Winter, They are seasonal Takikomi gohan.Japanese wants to eat always delicious takikomi gohan.Therefore they thought that they cooked takikomi gohan by available food throughout the year.The food is Pringles.Pringles is sold on a world scale and yummy. Using Pringles, I very easily cook takikomi gohan.It is Pringles rice.It is one of easy recipes.

Ingredients
20g Pringles (for your favorite taste)
180ml rice
180ml water
2g Pringles (for your favorite taste)
Parsley, your needed
Pringles rice recipe video
Inform update information.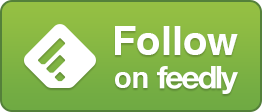 Related