Japanese food weekly vol30
USB lunch box
It gradually becomes popular now in Japan.It is USB lunch Box.The conventional lunch box is cold.The lunch box called the thermal lunchpail was born.However, it is big and is hard to carry it.Therefore Japanese improved it, and a USB lunch box was born.I am surprised at their passion for food.


refer to Thanko
Oct 27 2014
Pie Face
Store specializing in pie and coffee "Pie Face" born in Australia opened a store for the first time in Japan.Pie Face cooperated with the company which build a Mr. doughnut in Japan.This company is superior in arranging it in Japanese style.The company is Duskin Co., Ltd.


refer to Duskin
Oct 10 2014
noma
"noma" is a world No.1 restaurant.It is time-limited, and the restaurant opens in Tokyo."noma" open only in 3 weeks in January, 2015.They will serve the original dish using the best ingredients in Japan.


refer to noma
refer to alifewortheating
Nov 1 2014
Inform update information.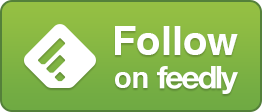 Related