Melon bun
Melon, melon, melon
When Japanese apologize, they presents a melon.When Japanese visit somebody in the hospital, they presents a melon.I think that you do not know it, but, as for the melon, a captive does a Japanese heart.The melon may be served as dessert of the Japanese food course dish.Melon, melon, melon…


refer to http://officeut.blog72.fc2.com/
Bread such as the melon
Best 3 of the Japanese favorite bread is a bean-jam bun, a cream bun, a curry bun.Bread entering by dividing into there came up.It is Melon bun.Melon bun lock on a cream bun.A various kinds of melons bun is sold if I go to the Japanese supermarket and convenience store.

Pursue a melon.
Cream is used for a cream bun, and curry is used for a curry bun, but the melon is not used for melon bread.Melon bun is applied melon with picture, design, pattern and the like.Therefore Melon bun am going to model on a melon desperately.The result is this melon bun.

Melon bun Battle video
Inform update information.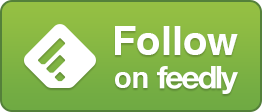 Related