Roast chicken bun for Christmas in Japan
Lazy Japanese
I think that a Japanese is lazy.In particular, they are lazy about eating.Natto, the pickle, pickled plum that be the representative of the Japanese food are symbols of the laziness.And the most symbolic event is Christmas.Japanese feels troublesome that I roast chicken and they buy chicken in Kentucky Fried Chicken and celebrate Christmas.


refer to KFC
Japanese style Christmas
And, In 2015 years, the Japanese are more lazier.They felt troublesome that they chewed chicken.And they sell the buns which they modelled on chicken for Christmas.They ate chicken and abandoned that they celebrated Christmas.The evidence is this.

Roast chicken bun for Christmas in Japan video
Inform update information.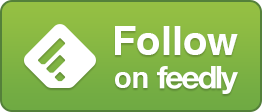 Related