31 Baskin Robbins Oreo Matcha
Haagen Dazs or 31 Baskin Robbins
I eat Haagen Dazs frequently.The reason is because Haagen Dazs is sold in the convenience store.Therefore I want to eat 31 Baskin Robbins so badly.I arrive at 31 Baskin Robbins shop from the office by bicycle in 5 minutes.I went there after a long absence.

Oreo Matca
I was surprised that I visited 31 Baskin Robbins shop after a long absence.Oreo Matcha taste was sold.It is the cool that United Stats food representative : Oreo and Japanese food representative : Matcha make a team.Should I buy these?The answer is Y E S.

31 Baskin Robbins Oreo Matcha and milk
Bitterness of Matcha and sweetness of the vanilla and the texture of Oreo are very yummy.This is complete Japan-U.S. alliance.
Inform update information.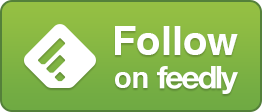 Related