Japanese shallot
Japanese food curry restaurant
Have you been to the curry restaurant in Japan?So, it is Japanese food curry not Indian curry.Red and a white pickle are put if you go there.Red isfukujinzuke, white is Japanese shallot.They are pickles and all-you-can-eat them.


refer to Malon and fried rice
Pickles Japanese shallot
In Japanese cooking, pickled Japanese shallots called 'rakkyo-zuke'.I like Rakkyo-zuke.With Japanese curry rice, generally, no relish is used; if used, Fukujinzuke (sliced vegetables pickled in soy sauce) or scallions pickled in sweetened vinegar are garnished in general.


refer to Beauty and food blog
Effective
Japanese shallot is rich in a water soluble dietary fiber, it is effective as a laxative.And Japanese shallot is effective in preventing osteoporosis.In Okinawa Prefecture, they have smaller and thinner kind of Japanese leek compared to the common variety, which is called 'Shima-rakkyo' (Okinawan shallots) or 'Daccho.'.]


refer to Coco blog
Inform update information.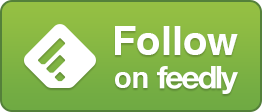 Related