Japanese food weekly vol63
LiccA CAFE
LiccA CAFE opened in Tokyo, Ikebukuro on June 26.LiccA is new Licca-chan who it is fashionable, it is stylish and is feminine born for the woman.Licca-chan is a doll proud of great popularity to a Japanese girl.The cafe opens until August 2.


refer to FASHION PRESS
Jun 26 2015
Square Watermelon
This season came over this year.Shipment of Square Watermelon began in Kagawa, Zentsuji.We can buy Square Watermelon for about $ 100.It was bought for $ 800 last year in Russia.Such is the power of Square Watermelon.

Jun 25 2015
World curry buffet
World curry buffet is started on July 1 in Sheraton Grande Tokyo bay hotel only in a period until July 17.Curry is no exaggeration to say that Japanese food.However, you can eat the curry of all parts of the world here.


refer to Gourmet biz
Jul 1 – 17 2015
Inform update information.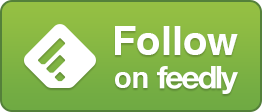 Related