Obon -Japanese summer vacation-
About Obon
The Obon is a festival of the dead, or Buddhist All Souls' Day.Most companies throughout Japan have their holidays, known as the Obon holidays, during August, regardless of the local Obon period.Okuribi is observed in Obon."Okuribi" is one of the events observed in Obon to usher out from this mortal world to the other world those spirits of the dead that had once returned to their old homes during Obon period.In particular, Okuribi observed in Kyoto on August 16 is famous.

Obon food
That must not eat meat and a fish in Obon; is handed down.The Japanese ate vegetarian cooking mainly in Obon.However, they may eat both the meat and the fish in the present age.As for the offering in Obon, a cucumber and eggplant are basic.They offer fruit and Calpis recently.The Japanese tradition changes, too.

Inform update information.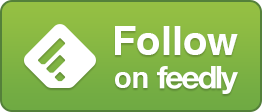 Related