ZOMRAMEN(Zombies Ramen)
Horror movies
I get goose bumps when I see a horror movie.In Japan, much horror movies are produced.Ring, Juon, One Missed Call, etc.They are called Japanese horror movies.However, I like the movie which a zombies appears.The Evil Dead, Dawn of the Dead, Resident Evil, etc.They are cool.

Zombies Ramen
I like the ramen like the movies which a zombies appears.I found a surprising product yesterday when I went to the supermarket.It is "ZOMRAMEN(Zombies Ramen)".I was surprised at me who liked ramen very much.The Japanese was not satisfied with the normal ramen and developed such a ramen.It is a Japanese food revolution.

ZOMRAMEN(Zombies Ramen) recipe
Inform update information.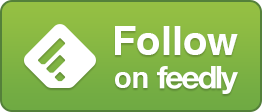 Related