Chocolate sauce Yakisoba
Feb 14 in Japan
Whatever the origin is, Valentine's Day has had a long and romantic history.Therefore on February 14 Japanese celebrate St. Valentine's Day.They give it chocolate on the day.Japan overflows with "sweetness" and "romantic".That is certainly a part of Japanese culture.


refer to http://www.hana-sozai.com/illust/?p=194
Gift
In old days, they gave the other sex only chocolate, but give the other sex various things now.Cake, Candy, Watch, Jewellery, etc.Therefore, Stores sell a variety of Valentine's products.And this year, Stores sell a shocking product for Valentine's Day.You will scream this !"Crazy Japanese food!".



refer to http://vectorclub.net/0285.html



Produce by Myojofoods
Inform update information.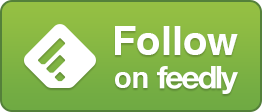 Related