Japanese food weekly vol71
Starbucks Sakura series
I often waste time in coffee shops.The cafe which I go frequently serves a breakfast special of coffee, French toast, boiled egg, soup, salad and dessert for only $3.Starbucks is one of the coffee shops which I go frequently.Starbucks sells a product of the limitation in spring.It is "Sakura series".They are colorful and are the coffee such as the Japanese food.

Feb 15 – Mar 15 2016
refer to http://www.starbucks.co.jp/




Chocolate Tsuke-men by MenyaMusashi
St. Valentine's Day falls on Sunday this year in Japan.Why is it that you give chocolates for Valentine's Day?Because we love chocolate.And this shop loves chocolate, too and does not stop.The shop is MenyaMusashi.They is Ramen shop.They sell this this year.It is Chocolate Tsuke-men.It is the gem which you should eat by all means.

Feb 4 – 14 2016 In Shinjukuhonten, Kamataten
refer to https://www.facebook.com/menya634
Inform update information.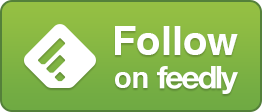 Related