Carbonara by instant noodles
Dress up instant noodles
Instant noodles remain at my hand.It is good to eat in normal, but I of Japanese food man want to dress up it.I ate instant noodles in Italianism yesterday.I am having trouble deciding how to eat for instant noodles today.Chinese? Korean? Mediterranean?I am having trouble, but after all decided on Italianism.I decided to eat carbonara in Rome today.I cannot go to Rome, but only a feeling really goes to Rome.

Ingredients
1 instant noodles(Kabuki ramen miso taste)
20 g bacon
2 eggs
50 ml milk(fresh cream)
1 piece garlic
Parmesan cheese, to your taste
Black pepper, to your taste
Carbonara by instant noodles recipe video
Inform update information.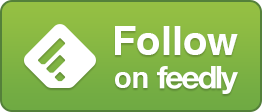 Related