Melon bun Ⅱ
Update: : New update:2017/04/06 Food

Malon bun is Japanese food
Japanese likes melon buns for some reason.If you go to the Japanese bakery, a melon bun is sold by all means.The store specializing in melon buns is in Japan, too.I intend to register a melon bun with a world heritage as Japanese food.





Melon bun in VIE DE FRANCE
To the baker near my office, spring bread Festival is held every year in March.Then, Melon buns are sold by all means.The melon bun seems to be very delicious unlike the melon bun which I watched so far.I think that I want you to eat a melon bun by all means if there is the opportunity when you come to Japan in March.
HP:VIE DE FRANCE





Old and New Melon buns video
Inform update information.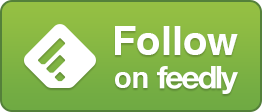 Related