Turkish ice cream
Turkey
I have never been to Turkey so I want to try to go once.Hagia Sophia Museum, Topkapi Sarayi, Cappadocia, etc.And, in Turkey, there's a lot of delicious food.Turkish food is sometimes referred to as one of the three great cuisines in the world, along with the cuisines of China and France.

Natto and Vanilla ice cream
Japanese food is no less delicious than Turkish.And Japanese food-based Turkish food begin to be popular now in Japan.It is Turkish ice cream in Japan.A characteristic of the Turkish ice cream is stickiness.Because Japanese are a fool, they added the adhesiveness of the natto to vanilla ice cream.And, they developed Turkish ice cream.

Turkish ice cream in Japan recipe video
Inform update information.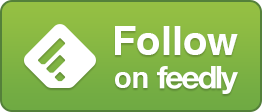 Related