Nissin Chilli Crab Seafood Cup noodle
Nissin cup noodle
I think that Nissin cup noodle is a Japanese national food.I eat that more than twice a week.Nissin cup noodle is sold 20 billion cups until now in Japan and is sold 31 billion cups all over the world.I think it Japanese food and think that it should received stars in the Michelin Guide.

Various taste
Pour hot water and wait for 3 minutes.We can eat Nissin cup noodle very easily.And we can experience various taste by Nissin cup noodle.Curry, Milk, Matsaman, Cheese, etc.Nissin sells new taste regularly.Nissin cup noodle which I introduced was released in January, 2015.

Nissin Chilli Crab Seafood Cup noodle video
Inform update information.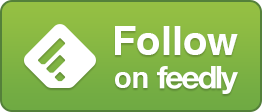 Related