Japanese food weekly vol53
Monster pub
Monster pub is called "Kaiju Sakaba" in Japan.Ultraman is a legendary program.Ultraman of the chief character is attractive, too, but the monster of the villain is attractive, too.There is the pub which can meet those monster.You can eat the delicious Japanese food in the pub.You can go from Tokyo in approximately 30 minutes in there.


refer to Kaiju Sakaba in Kawwasaki
Apr 18 2015
nokanro
Broil, Toast, Fry, boil, Smoke.It is a gem used for a professional drinker traditionally in Japan.The name is "nokanro".If there is even this, the kitchen is unnecessary.Probably this is popular in Japan in 2015.


refer to nokanro
Apr 18 2015
McDonald's Depression
McDonald's Co. Japan, Ltd. is made to take a difficult situation.This term's consolidated results is deficits of $320,000,000.And they close 130 stores in Japan.I love McDonald's.They revive by all means.


refer to McDonald's
Apr 18 2015
Inform update information.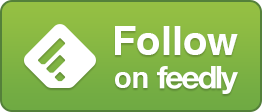 Related